Fetch the all new Bluetooth voice activated remote




For use with Mini and Mighty Fetch boxes
The new Fetch voice activated remote is here. Use it to control Fetch using voice commands like "Fetch Netflix", "Go to Seven Plus", and "Fetch ESPN". You can even search for movies using iconic quotes like "That's so Fetch" and "I'll be back".  And, with Universal Search now available you can use one simple spoken search request to find results across Netflix, YouTube, Stan, Amazon Prime Video, all the channels, free TV apps, movies, shows and more, all in one go.
Order yours today for just $29.95.

All your entertainment, easy. Fetch.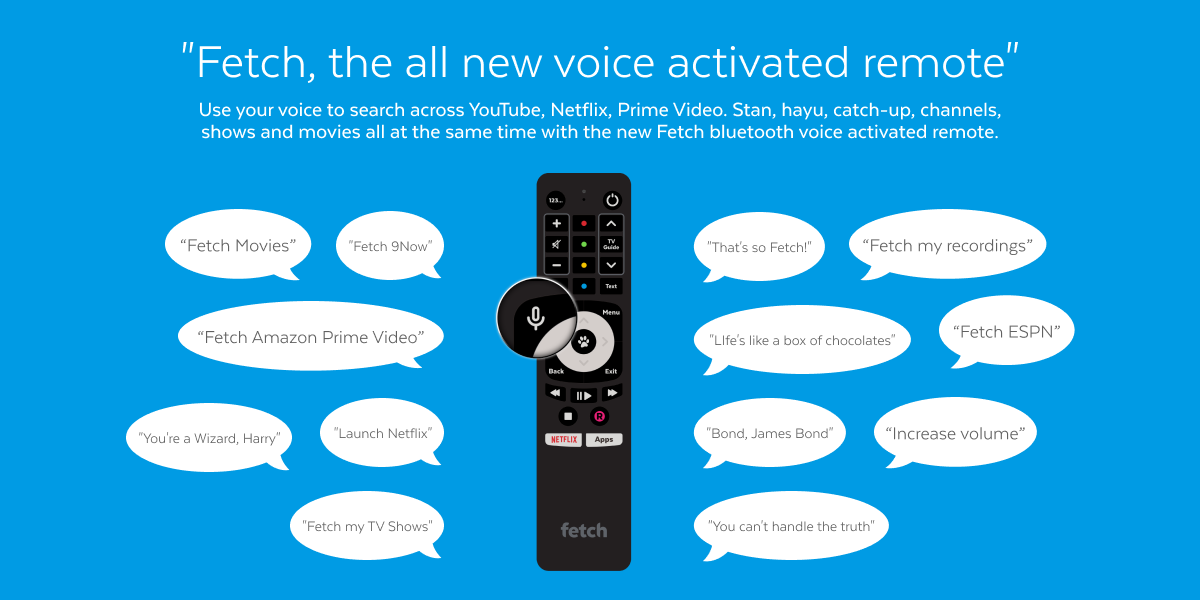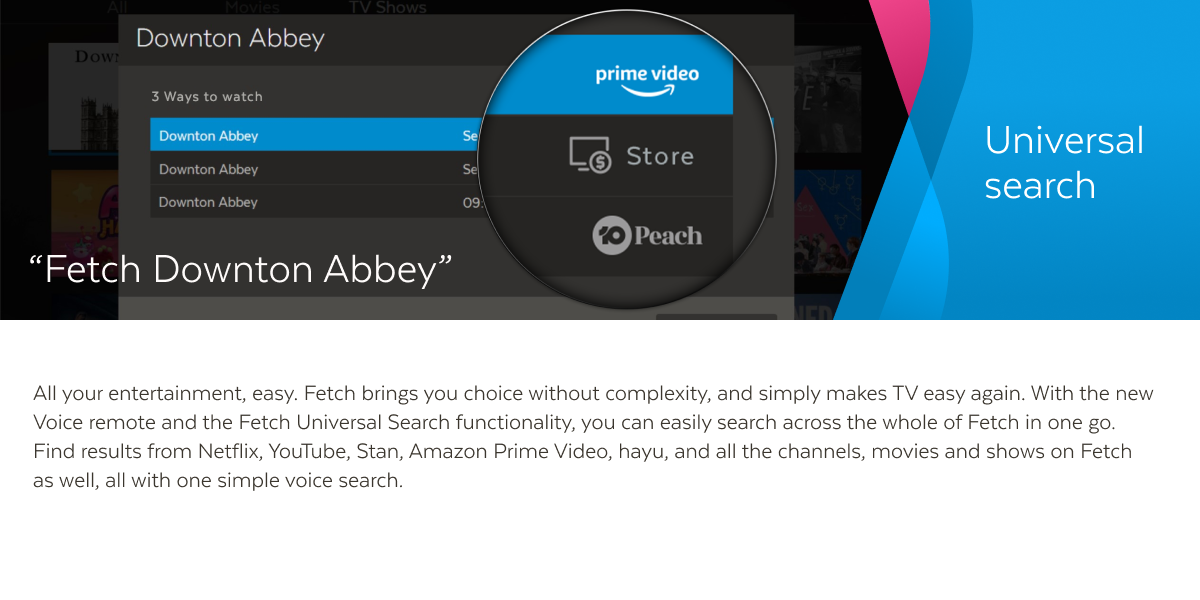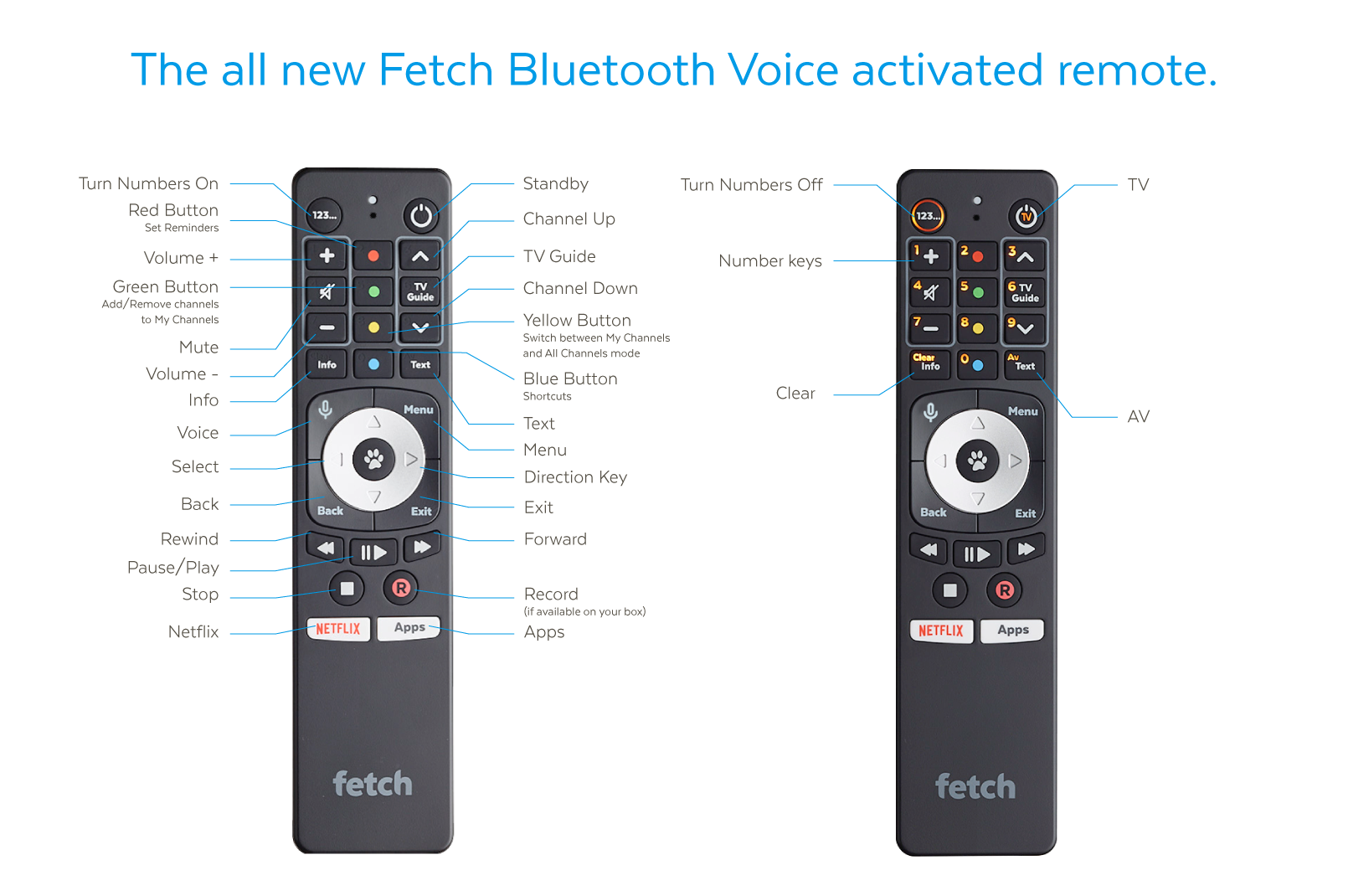 Bluetooth voice activate remote control does not work on Gen 2 Fetch boxes. The remote is compatible with Mini or Mighty boxes purchased through retailers, or with boxes connected to one of our Internet Service Providers. The remote functionality will open third party apps, but will not search for content once in the app. Netflix original content is not included in the search.
© Fetch TV Retail ABN 53 168 151 522.