All your entertainment in one easy place.
Need a new remote control, power adapter or something else? Get everything you need to get back up and running with Fetch right here.

+ $1 one-off activation fee
Inc. GST and postage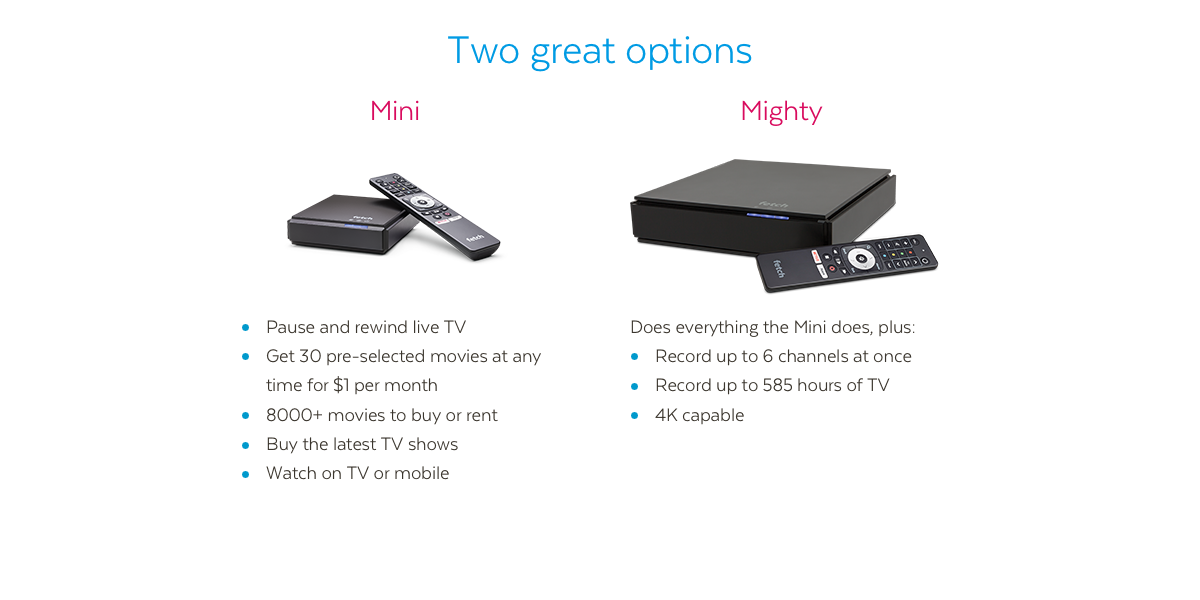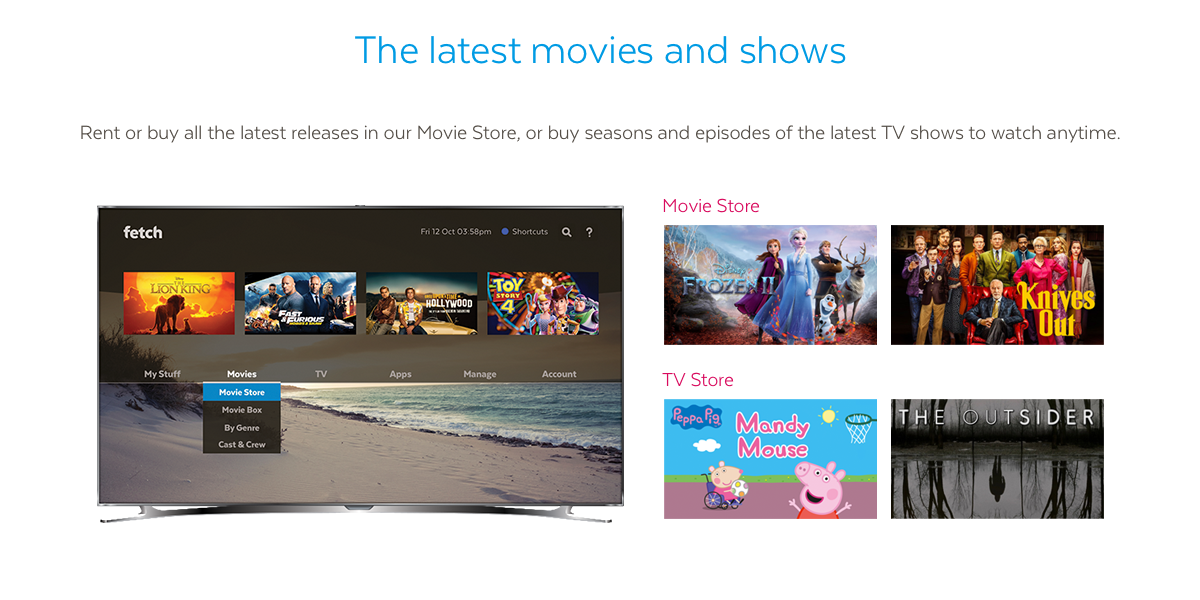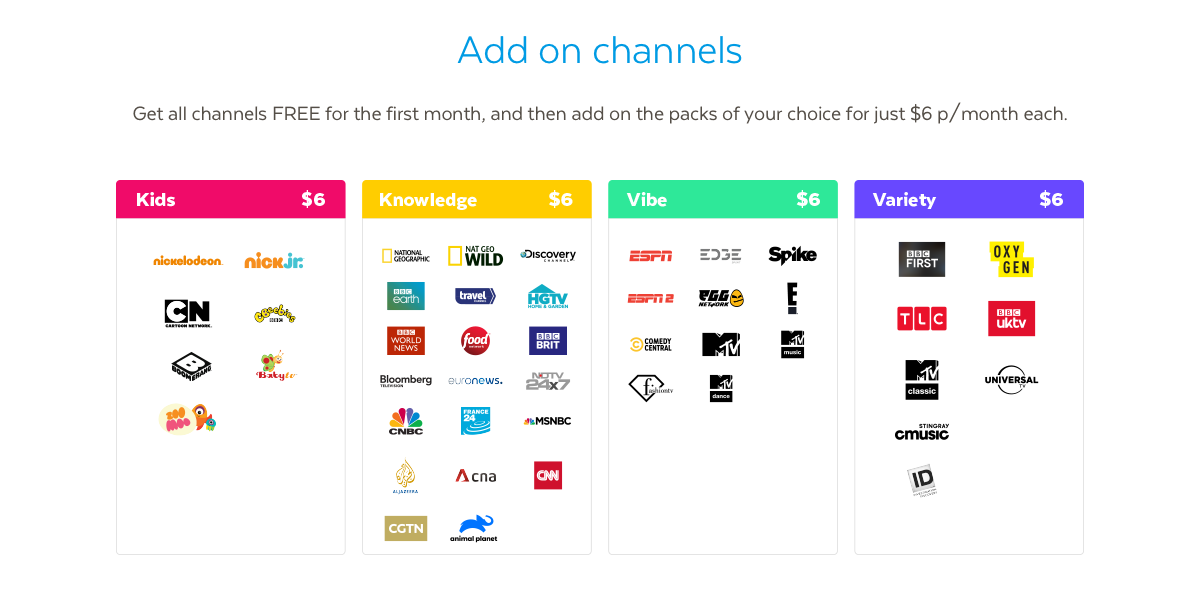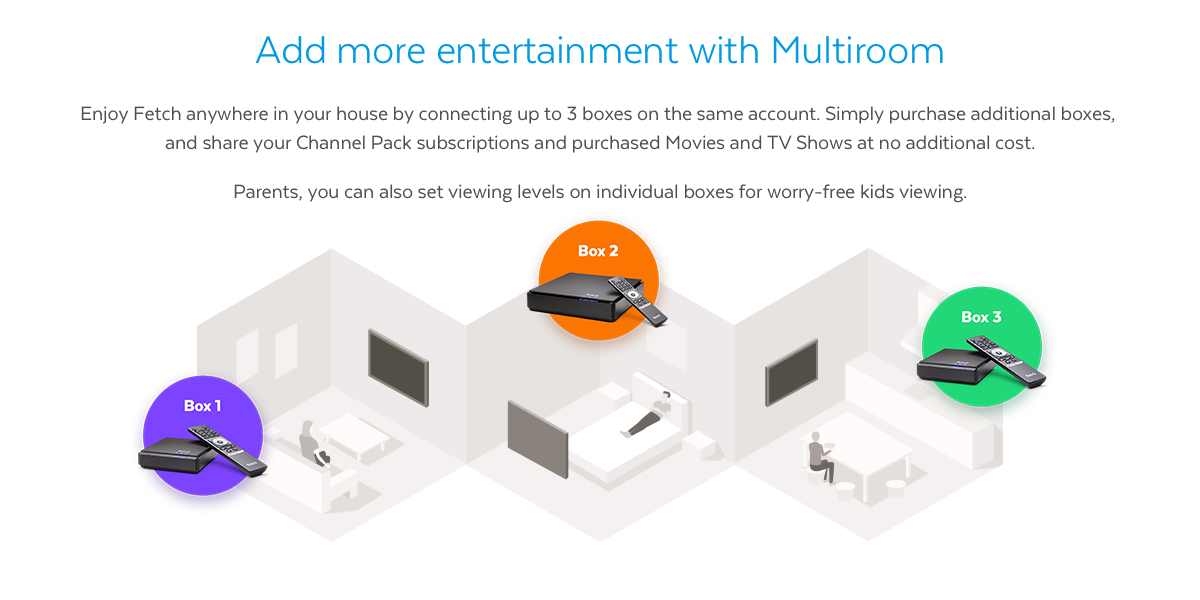 Key Terms and Conditions (for full terms and conditions go to: https://www.fetchtv.com.au/account-terms-of-use)      
You are required to sign up to the Fetch TV Service in order to activate your Fetch Mini or Mighty box and to pay a one-off $1 activation fee. Fee must be paid via a valid Australian Visa or Mastercard credit card and the credit card must continue to be valid for the service to operate. Subscriptions required for Channel Packs and streaming services. Additional charges apply for Movie and TV Store purchases. Movie Box incurs a $1 per month additional cost, with no lock-in contract. The Mighty and Mini boxes both require a fixed line broadband of 3+ Mbps per box. 15Mbps required for 4K. Aerial required to access Free-to-Air TV. Your broadband provider will meter your data. SD channels use around 1GB per hour. Use of the Fetch Mighty Box to record TV must be in accordance with the Copyright Act 1968 and other terms and conditions set out within the Fetch TV service. © Fetch TV Retail Pty Ltd ABN 53 168 151 522.