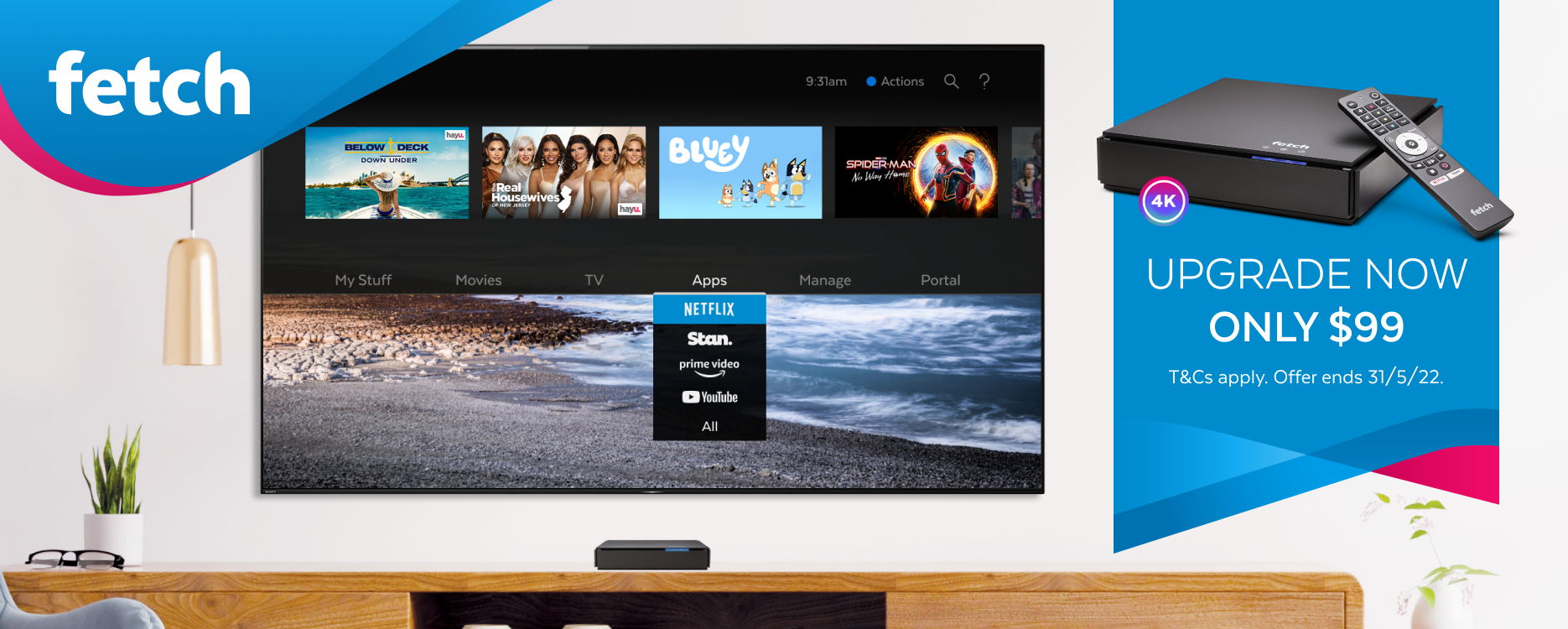 Treat yourself to a Mighty upgrade.
Hayu will no longer be available on Gen 2 boxes from 11 April 2022, but you can
continue enjoying your favourite Hayu content by upgrading to a refurbished Mighty box. As a loyal Fetch customer, we're offering you an upgrade to a refurbished Mighty with a brand new Voice Remote included for just $99. That's a saving of $180 on the usual price of a refurbished Mighty. The boxes have been professionally refurbished by Fetch, and come in new packaging with all the accessories included and a 24 month warranty.  
The Mighty does everything your current Gen 2 box does, plus is more powerful for faster speeds and better performance. The newer technology also enables access to loads more exciting content options for you to enjoy.
Remember to enter the code you received in your email, so you get the $180 discount. Easy!
Offer available until 31 May 2022, unless sold out sooner. Get yours today.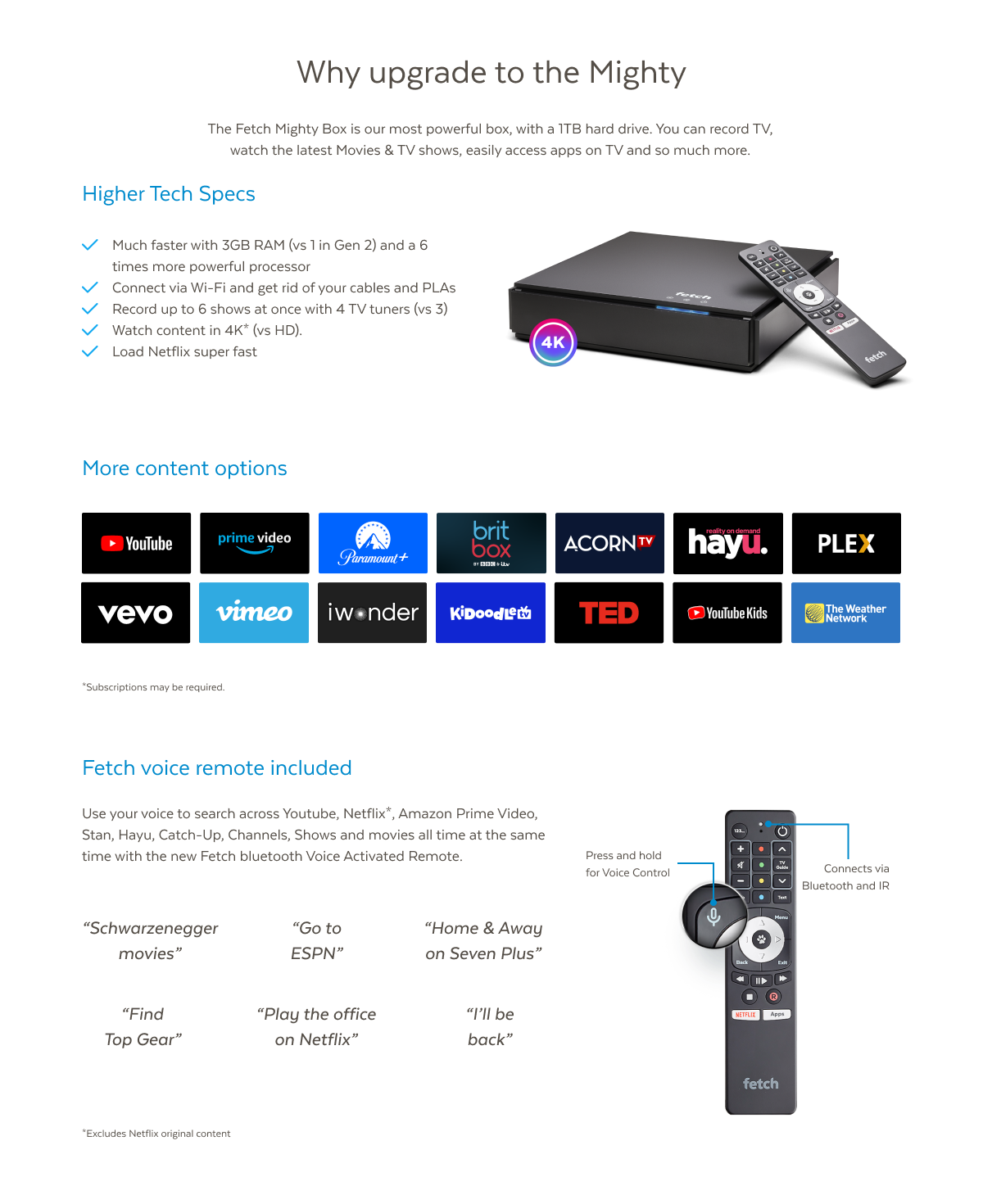 Terms and conditions for the Gen 2 upgrade offer:
Offer only available to existing Fetch Retail customers with a Gen 2 Fetch box. Eligible Refurbished Mighty purchases must be made via this offer page between 28 March and 31 May 2022, unless limited stock is sold out sooner. The Mighty boxes have been professionally refurbished and rigorously tested by Fetch, and come in new packaging with all accessories included. Including the new voice remote control. There is a 24 month warranty on the Refurbished Fetch Mighty. Your unique code will need to be entered in at checkout to get the $180 discount. Each code can only be used once. The included Fetch Voice Remote is new stock. Boxes only for use on Fetch Retail accounts. Maximum 3 boxes per account. Use of this product is subject to Fetch Terms of Use. *4K requires 4K TV, 4K content and min line speed of 15 Mbps.
Things to know:
Subscription required for Channel Packs, sporting channels and streaming services. Additional charges apply for Movie and TV Store purchases. Movie Box incurs a $1.99 per month additional cost, with no lock-in contract. Prices and channel inclusions subject to change. Movies included in Movie Box are pre-selected and the titles used in advertising are indicative only. The Fetch box requires a fixed line broadband of 3+ Mbps per box. The one-off $1 activation fee is payable via Australian Visa or Mastercard. Operation of the Fetch box requires a valid Australian credit card. Aerial required to access Free-to-Air TV. Your broadband provider will meter your data. SD channels use around 1GB per hour. © Fetch TV Retail ABN 53 168 151 522.