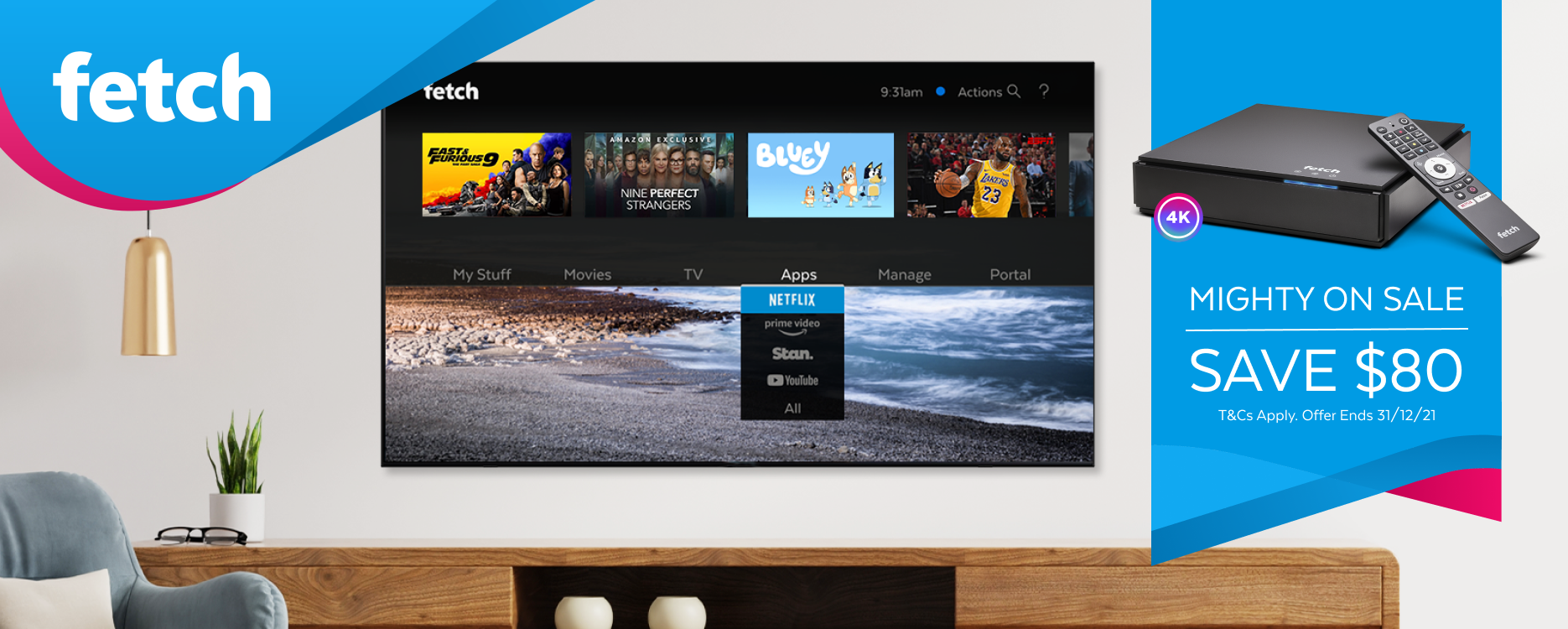 Love easy entertainment?
Fetch brings you the things you love to watch, all together on one simple menu with one remote. Get a box and subscription, plug it into your internet and enjoy Free TV, Catch-Up apps, premium channels, streaming apps, and the latest movies and shows all together in one easy place.
For a limited time, the refurbished Fetch Mighty and Fetch Mini are on sale. Save $20 on a new Mini, and $80 on a refurbished Mighty when you purchase before 31 December (unless sold out prior). You'll get 1 Movie Rental Credit and one month free Ultimate Channel Pack upon activation. Hurry, stock is limited.
The Mighty boxes have been professionally refurbished by Fetch, and come in new packaging with all the accessories included and a 24 month warranty. The Mini is new stock and comes with a 12 month warranty.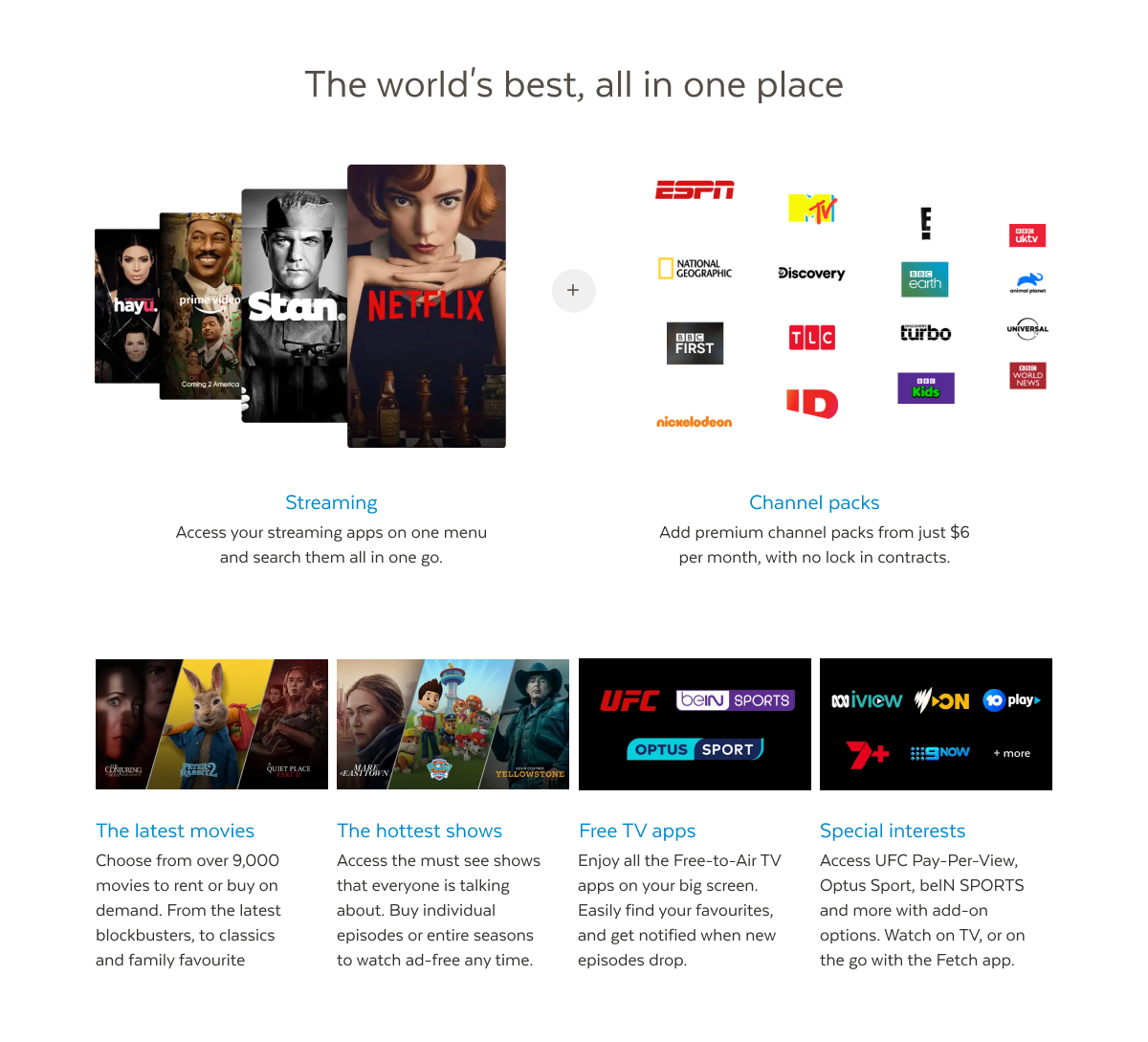 .
+ $1 one-off activation fee
Inc. GST and postage
+ $1 one-off activation fee
Inc. GST and postage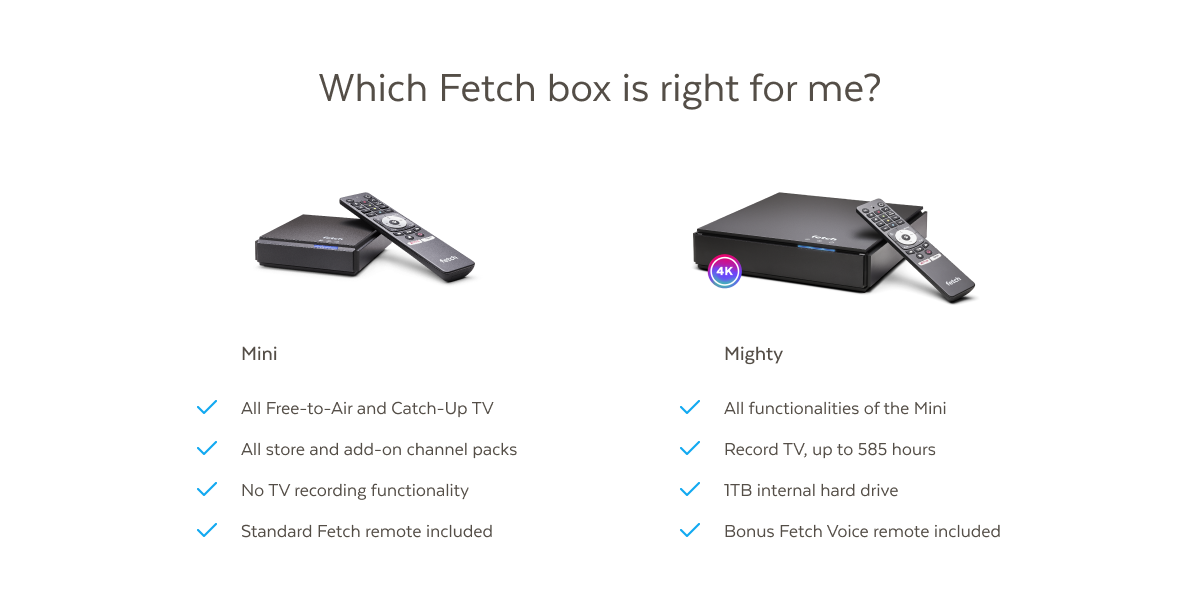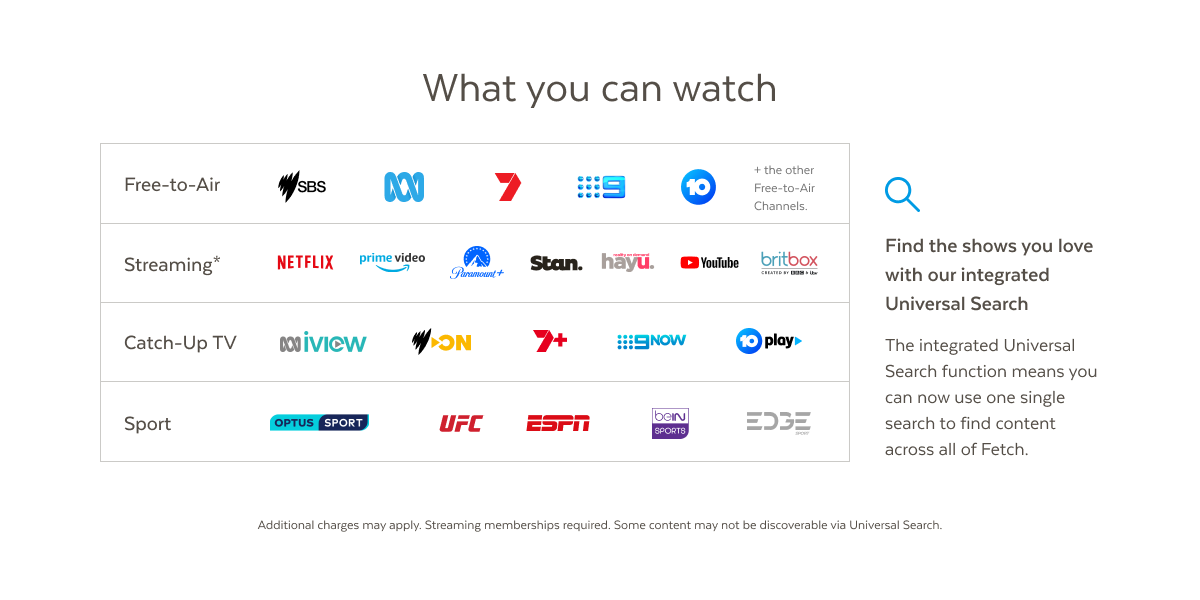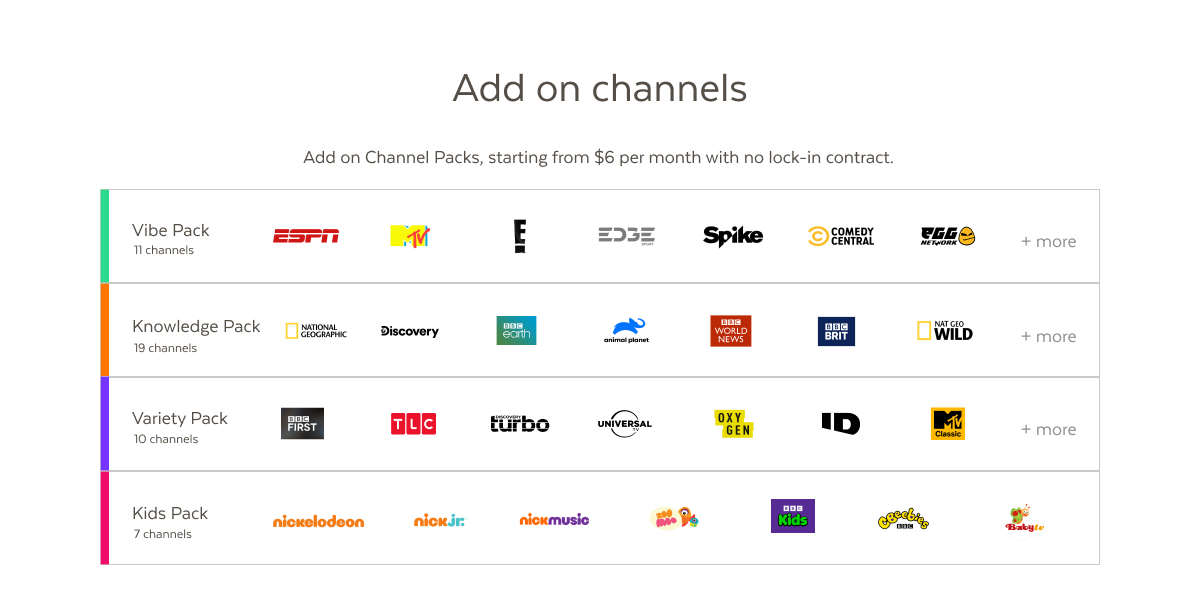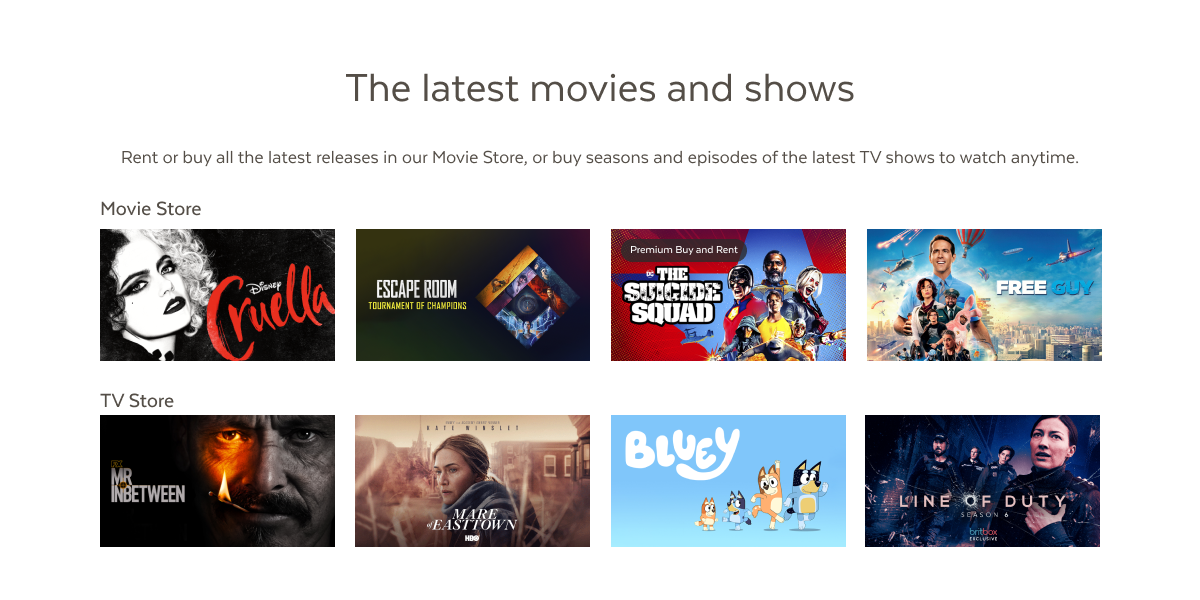 Terms and conditions Offer valid from 26 November 2021 until 31 December 2021, unless sold out prior. No rainchecks. The Mighty boxes have been professionally refurbished and rigorously tested by Fetch, and come in new packaging with all accessories included. There is a 24 month warranty on the Refurbished Fetch Mighty. There is a 12 month warranty on the Mini. Use of this product is subject to the Fetch Terms of Use. Order by 12 December for pre Christmas delivery, although delivery by 25 December is not guaranteed. Subscription required for Channel Packs, sporting channels and streaming services. Additional charges apply for Movie and TV Store purchases. Movie Box incurs a $1.99 per month additional cost, with no lock-in contract. Prices and channel inclusions subject to change. Movies included in Movie Box are pre-selected and the titles used in advertising are indicative only. One month free Channel Pack offer is for new customers only. Each box requires a fixed line broadband of 3+ Mbps per box. The one-off $1 activation fee is payable via Australian Visa or Mastercard. Operation of the Fetch box requires a valid Australian credit card. Aerial required to access Free-to-Air TV. Your broadband provider will meter your data. SD channels use around 1GB per hour. Recording is NOT available on the Mini box. © Fetch TV Retail ABN 53 168 151 522.