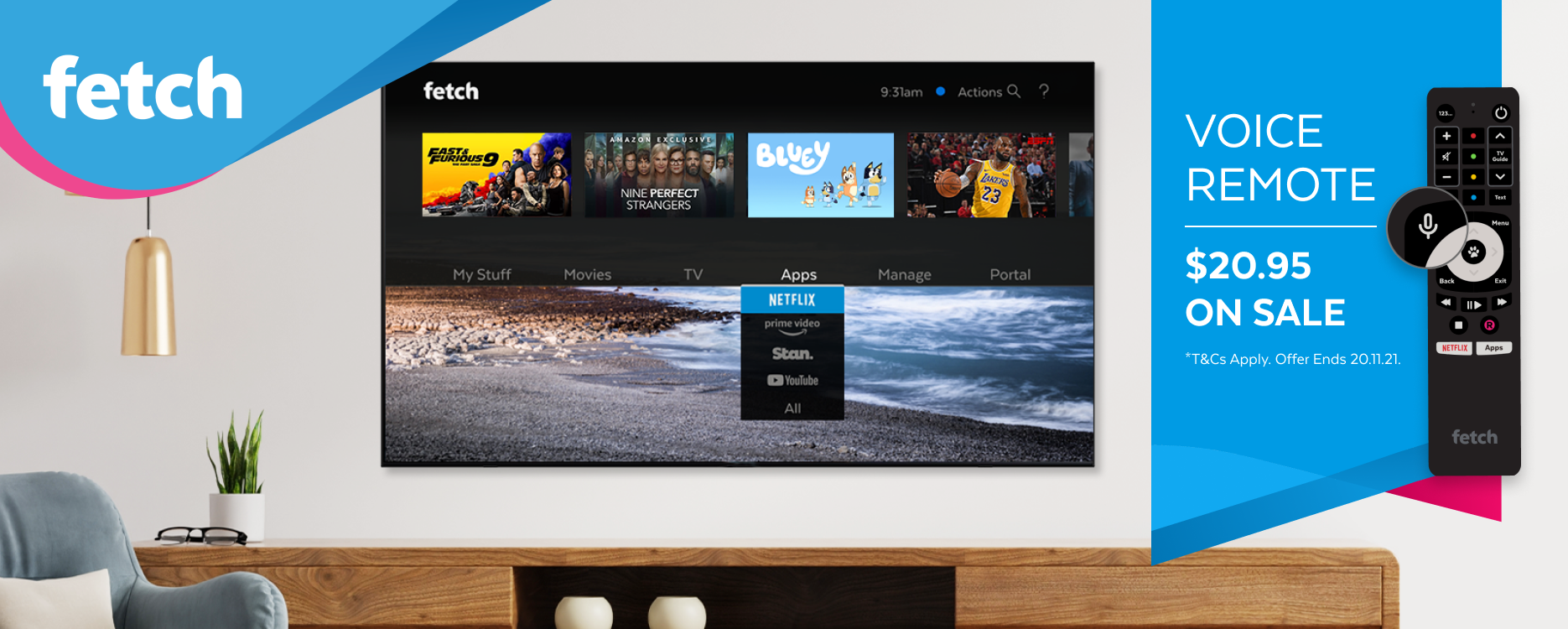 Search and control Fetch with simple spoken commands.

Voice remote on sale for $20.95 (save $9).
Offer ends 20 November 2021.

Control Fetch using voice commands, and find the things you want to watch anywhere on Fetch with one simple spoken search.
Use voice commands like Fetch Netflix; Go to Seven Plus; Watch ESPN; Pause; Go to Movie Store; Rewind eight times; Open TV Guide, and many more.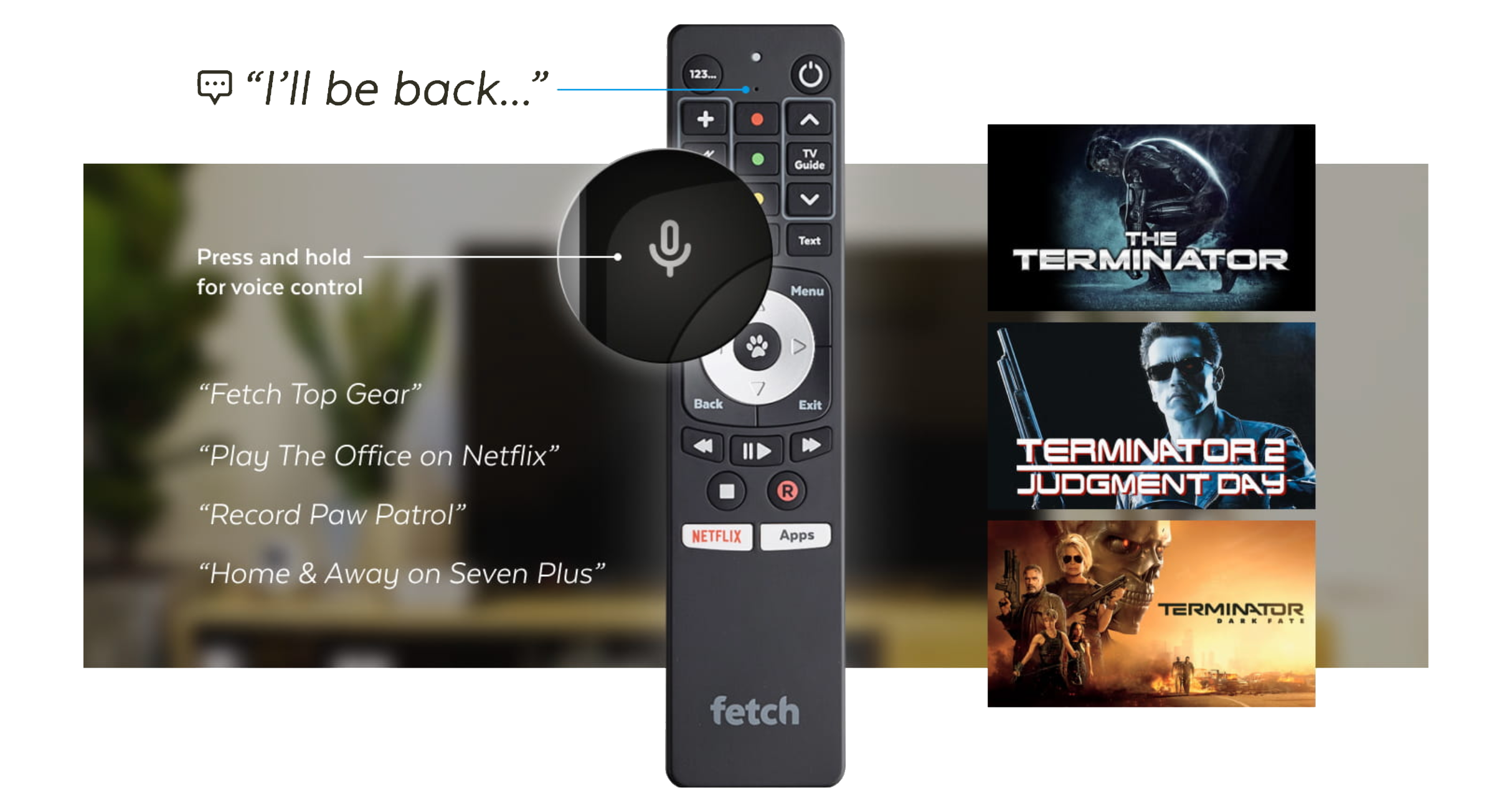 Things to know:
Bluetooth Voice Remote control does not work on Gen 2 Fetch boxes. The remote is compatible with Mini or Mighty boxes purchased through retailers, or with boxes connected to one of our Internet Service Providers. The remote functionality will open third party apps, but will not search for content once in the app. Netflix original content is not included in the search. Offer valid until 20 November 2021. No rainchecks. © Fetch TV Retail ABN 53 168 151 522.